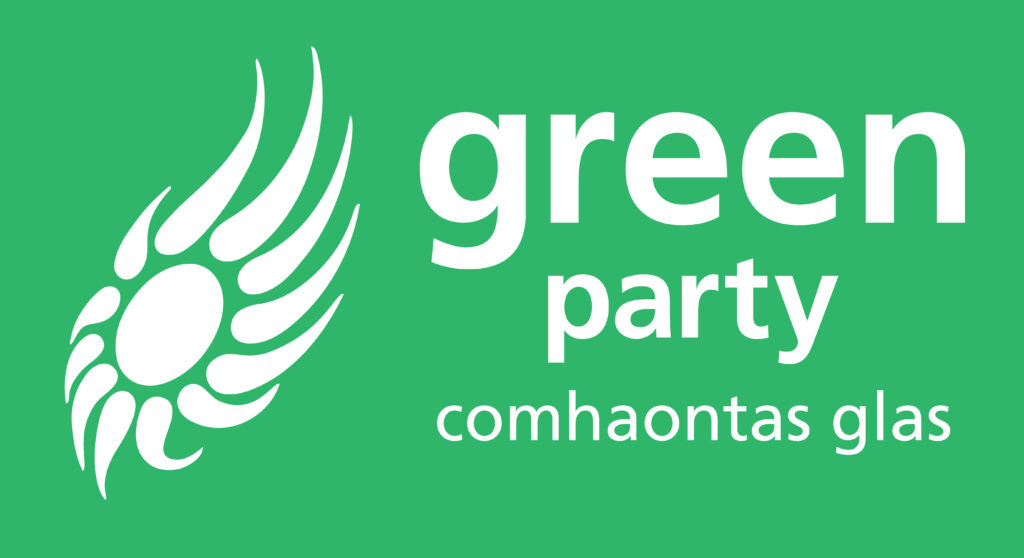 The Green Party in Kerry is marking one year in Government, which has seen the party influence achievements across departments, including setting Ireland on the path to net-zero emissions no later than 2050 through the Climate Action Bill; the announcement of a Basic Income Guarantee pilot scheme for artists; and taking major steps to end direct provision by publishing a White Paper and developing alternative accommodation models.
Chairperson of the Kerry Greens Anluan Dunne, welcomed the anniversary of the Green Party joining government, saying the party has had a positive impact on the community across Kerry.
"The narrative has changed with a renewed focus on local communities, our collective impact on the climate and biodiversity, and how we can reduce that impact," he says. 
"We are supporting the arts, investing in public transport and active travel, and providing a massive increase in funding to the National Parks and Wildlife Service."
Kerry has seen benefits from Green announcements in the last year including:
Tralee schools have been selected for the Safe Routes to School investment programme.
Kerry farmers are being paid for environmental practices
€9m has been made available for cyclepaths in Kerry.
€1m was allocated to retrofit 40 social houses across the county.
Fenit will receive a new water treatment facility.
KDYS received €16,000 for youth projects in Killarney, Tralee and Listowel.
Ballybunion and Ballyheigue have received funding to improve cycle infrastructure.
Kerry Social Farming received €128,000 for a biodiversity project.
Castleisland received €40,000 for an active travel feasibility study on Barrack Street.
Our towns and villages have received funding for wider footpaths and cycleways.
More Local Link bus services have been provided.
Green Party Leader and Minister for Transport and for the Environment, Climate and Communications, Eamon Ryan TD said;
"Our party made the decision to go into Government this time last year in the midst of a unprecedented global pandemic. We have been working hard ever since with our coalition partners to ensure a Green recovery from Covid-19 as well as a climate resilient and inclusive future for our country.
"The Green Party has introduced one of the most ambitious Climate Action Bills in the world, setting Ireland on the path to net-zero emissions by 2050. Our influence in Government has guaranteed 100% public housing on public land in Dublin and Cork and we are introducing innovative cost-rental housing to Ireland as a secure, sustainable and affordable model for homes into the future. We're also making homes more climate friendly and affordable through €300m in retrofitting grants. We're putting families first by increasing parental leave from two to five weeks for each parent and making adoptive leave available to male same-sex couples.
"This only scratches the surface of what we've achieved to date, and we won't stop there."
Deputy Green Party Leader and Minister for Tourism, Culture, Arts, Gaeltacht, Sport and Media, Catherine Martin TD said;
"In an extremely challenging year, we have made climate, communities and equality key priorities. We have brought a crucial progressive voice to this Government and are ensuring that a just transition is central to our climate reforms.
"Through my department we have secured hundreds of millions of euro in Covid supports for some of our country's most hard-hit sectors including tourism, arts and sport. We have established recovery taskforces for the tourism and arts sectors. The introduction of Ireland's first ever Basic Income Guarantee pilot scheme has been earmarked for artists, providing much needed consistency for those who are amongst the hardest hit during this pandemic. We have increased funding for the Arts Council to €130 million and established both an Arts and Culture recovery taskforce and a night-time economy taskforce.
"We have made huge progress in the past 12 months and I'm very excited to see what we can achieve in the rest of our term."
ENDS
Note to editors
Here are just some of the achievements from the Green year in government:
Set Ireland on the path to net-zero emissions no later than 2050 by passing the Climate Action Bill
Announced a ban on all new oil and natural gas exploration
Provided almost €300m for retrofit programmes in Budget 2021 – ensuring thousands of homes will be warmer and cheaper to heat
Increased investment in rail, including an extra €185m for Cork commuter rail
Secured cabinet approval for new laws to limit single-use products, encourage waste separation and the use of CCTV to combat illegal dumping
Announced legislation for e-scooters and e-bikes
Delivered more than €100m for large-scale peat restoration projects – creating more than 300 jobs in the midlands
Extended the smoky coal ban to an additional 13 towns and began work on a nationwide ban
Ensured billions of euro in ongoing financial supports for businesses and workers affected by Covid-19, including the tourism, transport, arts, sports and childcare sectors
Announced a Basic Income Guarantee pilot scheme for artists
Ensured that 100 per cent of homes built in Dublin and Cork by the new Land Development Agency will be social or affordable
Delivered millions of euro to support Community Services and the volunteer sector
Delivered an unprecedented €360m for hundreds cycling and walking projects in last year's Budget
Expanded entitlement to Parental Leave from two to five weeks for each parent
Increased Arts Council funding to €130m
Announced a €73 million investment in new world-class visitor experiences in Cavan, Donegal, Dublin and Mayo
Established the Night-Time Economy Taskforce
Created 25 more park and wildlife ranger jobs
Tackled the forestry licensing logjam and launched "Project Woodland" to plot the sector's future
Established the Future of Media Commission jointly with the Taoiseach
Published comprehensive proposals to allow adopted people full access to birth and early life information
Took major steps to end direct provision by publishing a White Paper and developing alternative accommodation models
Ensured Adoptive Leave can be available to male same-sex couples
Secured a ban on fur farming in Ireland from 2022
Established the Food Poverty Working Group to ensure everyone has access to healthy and nutritious food
Equal funding for male and female GAA players